Kaikoura Street View
Use the - and + on the first map to zoom in and zoom out.
Drag to position on the area you are interested in.
Drag the yellow peg man figure and blue lines will appear on streets that have a Street View.
Drop the yellow peg man figure on a blue line to get a Google Street View of that street.
The street view is shown beside the map or below the map.
Kaikoura Central Map
Kaikoura Driving Directions
Kaikoura Maps
Kaikoura Satellite View Maps
Tour Kaikoura

Tour Kaikoura Area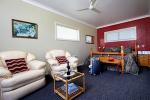 Austin Heights Scenic Bed & Breakfast
- Apartment, Bed and Breakfast, Luxury Accommodation.
Austin Heights is situated in a peaceful setting, surrounded with prize-winning gardens, and has a spectacular View of...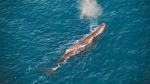 Ocean Safari Heli-Whale Watch
- Dolphin & Whale Watching - Kaikoura.
Starting from $475.00 per person
.
In the stunning town of Kaikoura, where mountains meet ocean, experience the magnificent wildlife and scenery from the...